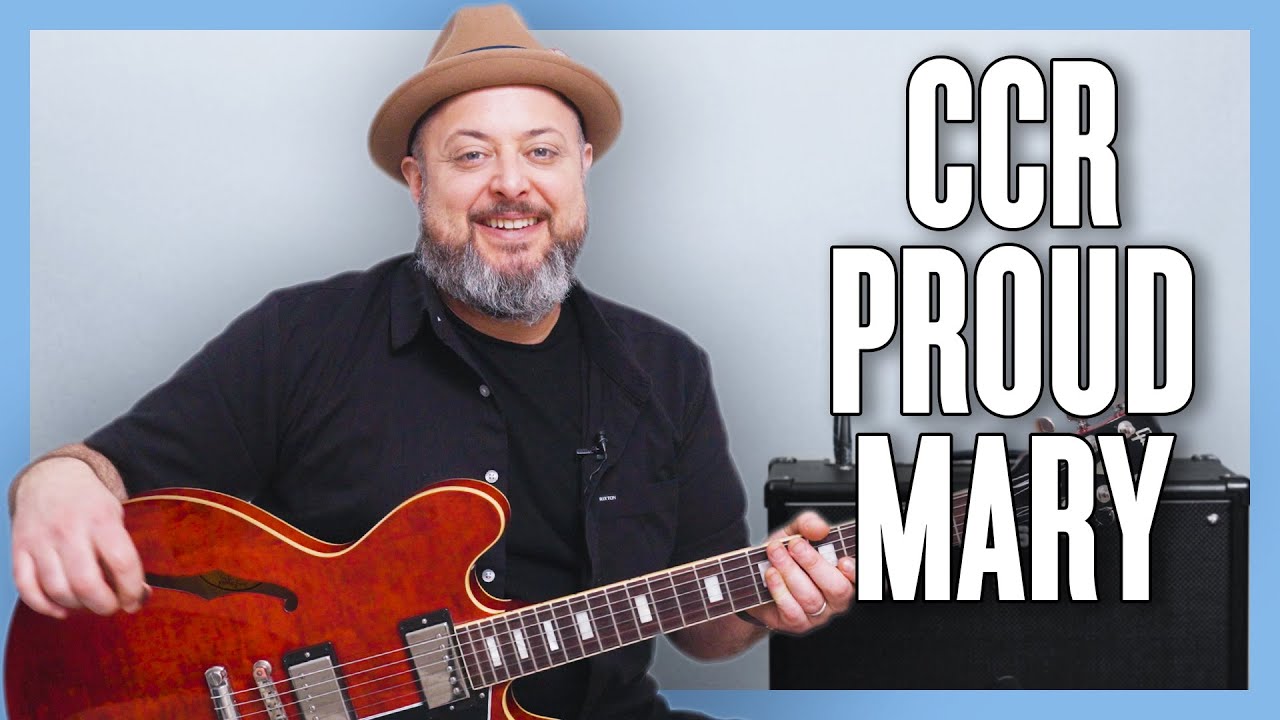 Creedence Clearwater Revival Proud Mary Guitar Lesson + Tutorial
Teaching you how to play Proud Mary by Creedence Clearwater Revival on the electric guitar today. Let's break it down!
Latest Content - https://linktr.ee/martyschwartz
Patreon - https://www.patreon.com/MartyMusic
Website - http://www.MartyMusic.com
Merch - https://teespring.com/stores/martymusic
TikTok - https://www.tiktok.com/@martymusic21?
Instagram - http://www.instagram.com/martyschwartz
Reddit - https://www.reddit.com/r/martymusic/
Twitter - http://www.twitter.com/martyschwartz
Facebook - http://www.facebook.com/martyschwartzofficial
My Favorite Guitar + Filming Gear at Sweetwater
https://imp.i114863.net/e4A326
Disclosure: I only recommend products I would use myself and all opinions expressed here are my own. The link above is an affiliate link, that at no additional cost to you, I may earn a small commission on.
Marty Music
Marty Music is the premier destination for guitar instruction on YouTube. Host Marty Schwartz is a modern classic who combines his love and knowledge of music to help others improve their musical abilities. With everything from guitar lessons to gear revi...