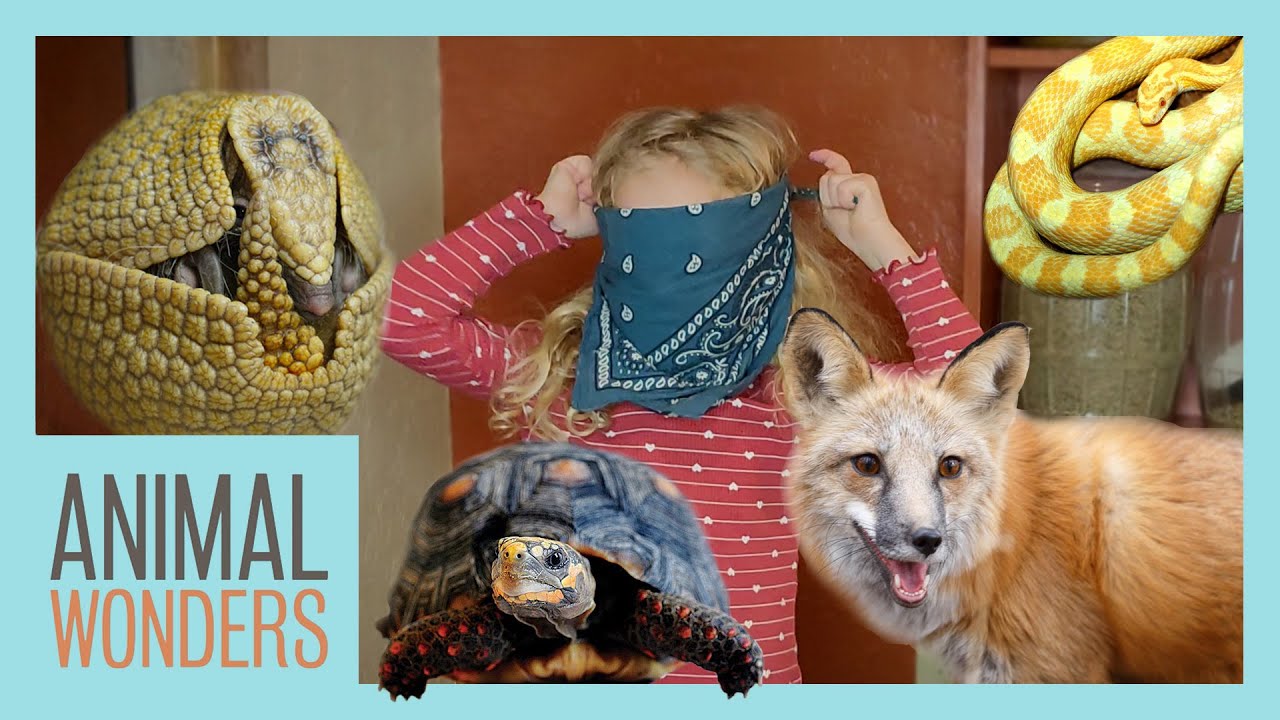 Serenity's Animal Game!
Serenity (Jessi and Augusto's daughter) gives it a go with a blindfolded guess the animal game!
Our Video Sponsors:
Matt Horrell
SpeakOfTheJoker
Diana Rodriguez
TeraTigerStudio
m easton
Ville Jäppinen
Sara Lauter
James Pellosma
Donald Eckels
Sagreth
Eichhörnchenversteher
Lucka Kelbl
Riley Oosting
Christina Schwam
Eileen Stone
Francis Peterson
Tori Zecchini
Sonny Sandberg
Rob Nielsen
Alex
Andy
Teresa Whitlock
Scott Hartranft
Jools Lloyd
Bitoku
Lachi
Steven Kent
GR Kulikowsky
Daniel Fowler
Kevin
Kerstin Soderquist
Jer
Scott Tengesdal
Paul Ferrari
Wes
Ragnhild
Brandon Metheny
Thank you so much for helping make these videos possible!
If you'd like your name here or featured at the end of an episode, you can become a sponsor at https://www.patreon.com/animalwonders
--
Looking for more awesome animal stuff?
Subscribe to Animal Wonders Montana to see all of our videos!
Youtube: http://www.youtube.com/user/Anmlwndrs
Other places to find us:
Website: http://www.animalwonders.org
Patreon: https://www.patreon.com/animalwonders
Instagram: https://www.instagram.com/animalwondersmontana/
Facebook: http://www.facebook.com/animalwonders
Twitter: http://twitter.com/Animal_Wonders
Amazon Wishlist: http://www.amazon.com/gp/registry/wishlist/CODQMBOVLCE4?pldnSite=1
Animal Wonders Montana
Animal Wonders on YouTube shows our animals being amazing and also shares behind the scenes footage of what it's like to care for 80+ exotic animals and share education locally and on the internet....