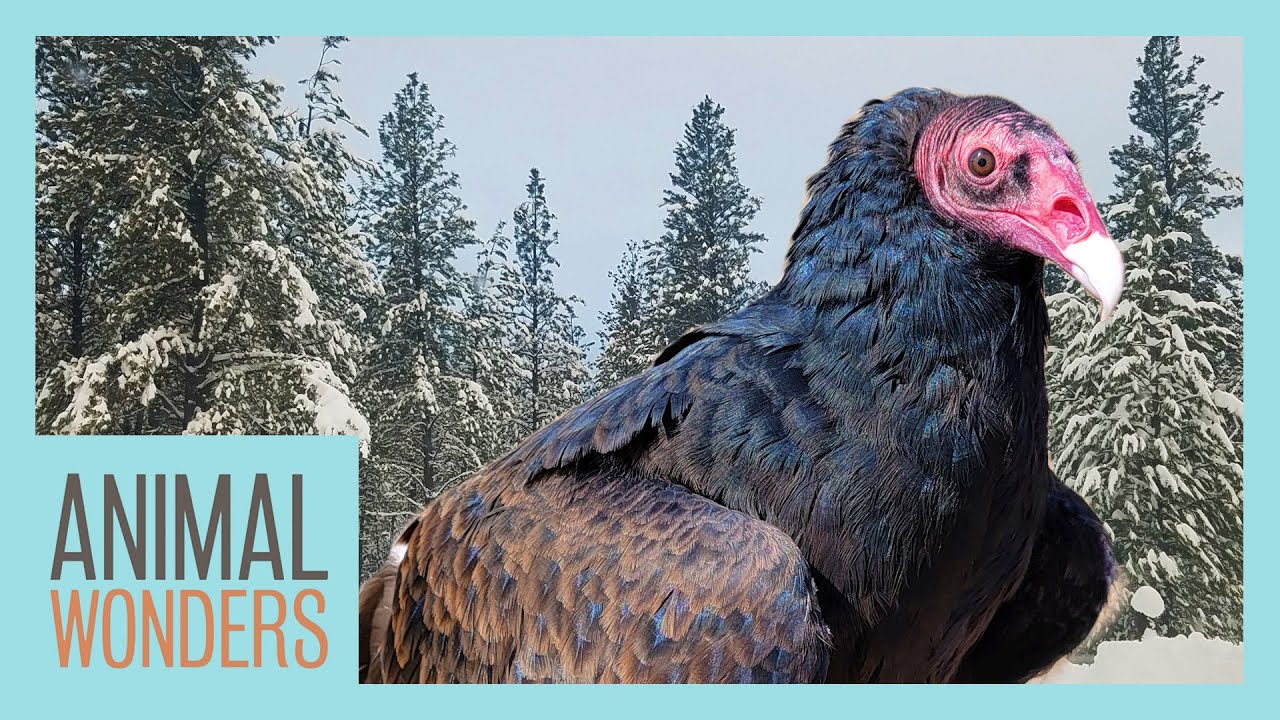 Too Cold For Our Vulture!
Go to http://curiositystream.com/animalwonders to start streaming Doug To The Rescue. Use code "animalwonders" to sign up, just $14.99 for the whole YEAR.
During late winter, we had a sever cold snap that left Gwendolyn the turkey vulture vulnerable in her outdoor enclosure. So we got creative and found a way to keep her warm and satisfied!
Our Video Sponsors:
Paul Ferrari
Katy Caris
Conor Halinski
Graham Johnston
Ricky Grant
Kamiflage
Andy Haggith
Christopher Eric Anders
Melissa Ponce
The Furies
Roger Heyna
David Richards
Matt Horrell
m easton
Eichhörnchenversteher
Maria Martinez
Erin, Evi, and Mike
Alexander Johnson
Michael
Hannes Friedmann
spags
Wenjie He
Corey Dyke
David Polichnia
Laura Wilcox
Sami Quinn
Mike Pace
Devin Miles
Alexander Herron
Julianna Backer
Nipaaahh
Eileen Stone
Rob Nielsen
Teresa Whitlock
Bitoku
Steven Kent
Kevin
Rangersyl
Daniel Lumley
Jer
Xin Ye
Thank you so much for helping make these videos possible!
If you'd like your name here or featured at the end of an episode, you can become a sponsor at https://www.patreon.com/animalwonders
--
Looking for more awesome animal stuff?
Subscribe to Animal Wonders Montana to see all of our videos!
Youtube: http://www.youtube.com/user/Anmlwndrs
Other places to find us:
Website: http://www.animalwonders.org
Patreon: https://www.patreon.com/animalwonders
Instagram: https://www.instagram.com/animalwondersmontana/
Facebook: http://www.facebook.com/animalwonders
Twitter: http://twitter.com/Animal_Wonders
Amazon Wishlist: http://www.amazon.com/gp/registry/wishlist/CODQMBOVLCE4?pldnSite=1
AnimalWonders Montana
Animal Wonders on YouTube shows our animals being amazing and also shares behind the scenes footage of what it's like to care for 80+ exotic animals and share education locally and on the internet....