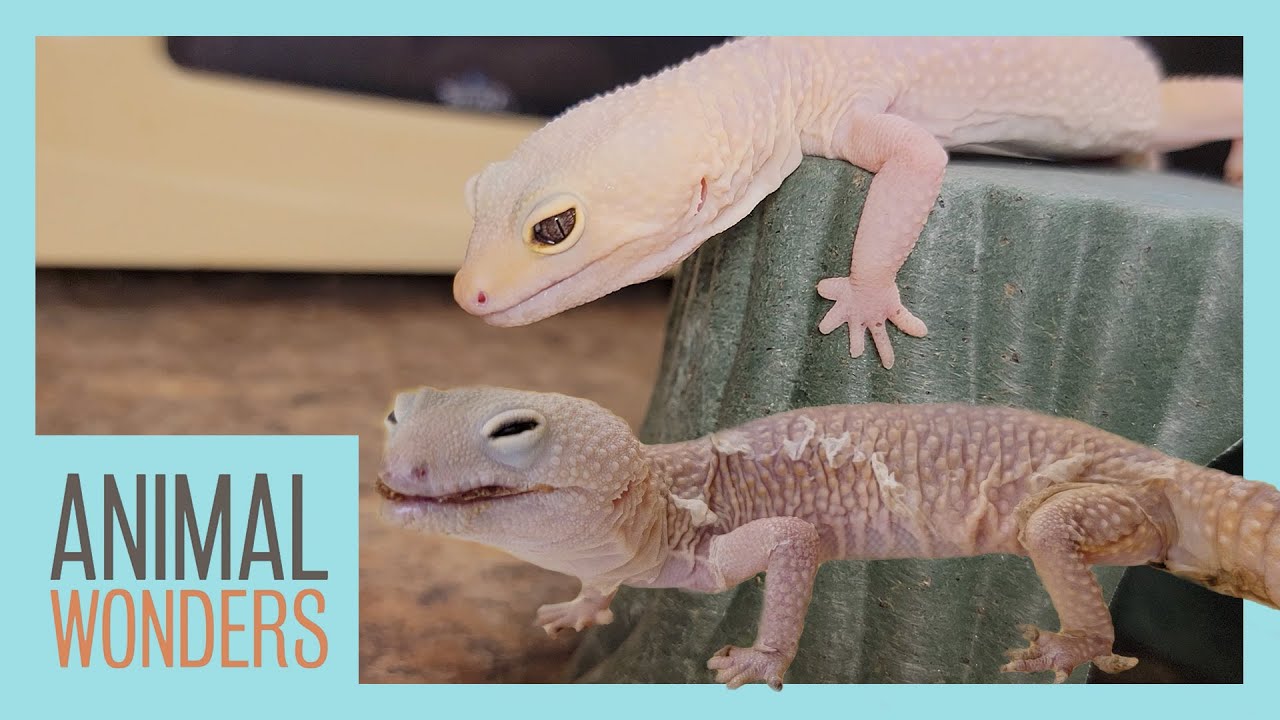 Leopard Gecko Rescue - Incredible Recovery!
This poor leopard gecko was found outside in horrible condition. We took immediate action to get this little guy healthy and happy. Watch his incredible recovery in just 4 weeks!
Our Video Sponsors:
Samantha Hershauer, Celeste, Phoebe Keith, Lilla Kovacs, Just Gliders,
Maria Martinez, Moist Medic, Erin, Evi, and Mike, Courtney Biddle, Mirabelle,
Tiffinee Tramel, Mengfei Liu, Theresa Kolodziej, Eric Galowitsch,
Michael Petzold, Eric Wenocur_Kim Keller, Melanie Reif, Nicole Hands, Erin Radcliffe, Alana McVey, Lauren Clement, Allison Reinheimer Moore, Andrew Strickland, Cheryl Rockett, Ari Fromm, Leo Chavira, GreenAppleFields,
Lee Wade, Tim Shields, Jonathan Paz, Kristine, luxi, Vodwalker_Floz,
Beth Dloniak, Aria Kushner, Elizabeth L Mansell, Sabrina Grimble,
Katherine Booth, Tawny Windermere, Casie Tuck, Mark Cooper,
Elizabeth Grodin, Michael, Hannes Friedmann, Naomi Williams, spags, Jessika Keidel, Rhiannon C, Matt Moreno, Anna T, Ethan Gregory Dodge,
Mike Nichols, Laura Wilcox, Sami Quinn, Brenton Kapral, kim place-gateau
Mike Pace, Elliot Stensland, Devin Miles, BATMAN
Thank you so much for helping make these videos possible!
If you'd like your name here or featured at the end of an episode, you can become a sponsor at https://www.patreon.com/animalwonders
--
Looking for more awesome animal stuff?
Subscribe to Animal Wonders Montana to see all of our videos!
Youtube: http://www.youtube.com/user/Anmlwndrs
Other places to find us:
Website: http://www.animalwonders.org
Patreon: https://www.patreon.com/animalwonders
Instagram: https://www.instagram.com/animalwondersmontana/
Facebook: http://www.facebook.com/animalwonders
Twitter: http://twitter.com/Animal_Wonders
Amazon Wishlist: http://www.amazon.com/gp/registry/wishlist/CODQMBOVLCE4?pldnSite=1
AnimalWonders Montana
Animal Wonders on YouTube shows our animals being amazing and also shares behind the scenes footage of what it's like to care for 80+ exotic animals and share education locally and on the internet....