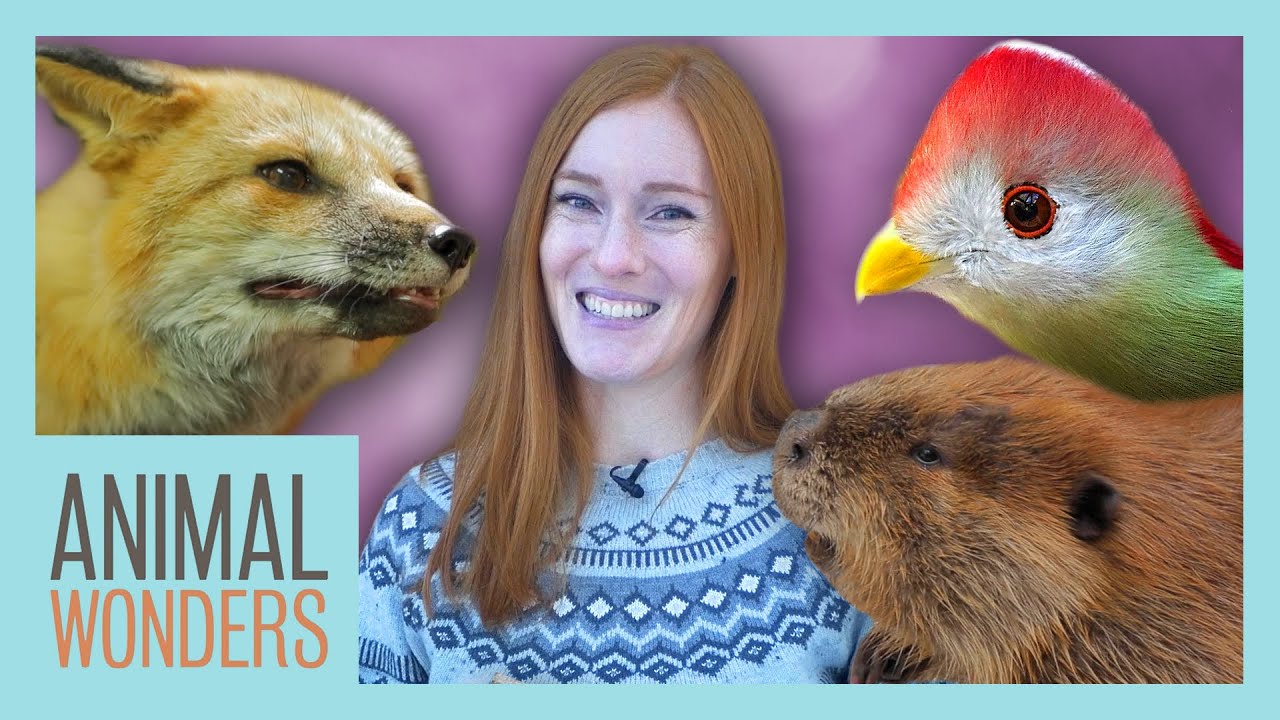 Greet the Animals With Me!
Thanks to Skillshare for sponsoring this episode! The first 1000 people to click the link will get a free trial of Skillshare Premium Membership: https://skl.sh/animalwondersmontana01211
Jessi brings you along to go and greet the animals for the first time that day. See how excited they are for this special behind the scenes type experience.
Our Video Sponsors:
m easton
Sydney Dysert
Ville Jäppinen
Sara Lauter
James Pellosma
Donald Eckels
Sagreth
Eichhörnchenversteher
Lucka Kelbl
Ryan James
Riley Oosting
Christina Thompson
Lauren Clement
Allison Reinheimer Moore
E
Samantha McCormick
Andrew Strickland
Cheryl Rockett
Sami Quinn
Brenton Kapral
kim place-gateau
Mike Pace
Elliot Stensland
Devin Miles
BATMAN
Carrie Jackson
Alexander Herron
Julianna Backer
Thank you so much for helping make these videos possible!
If you'd like your name here or featured at the end of an episode, you can become a sponsor at www.patreon.com/animalwonders
--
Looking for more awesome animal stuff?
Subscribe to Animal Wonders Montana to see all of our videos!
Youtube: http://www.youtube.com/user/Anmlwndrs
Other places to find us:
Website: http://www.animalwonders.org
Patreon: https://www.patreon.com/animalwonders
Instagram: https://www.instagram.com/animalwondersmontana/
Facebook: http://www.facebook.com/animalwonders
Twitter: http://twitter.com/Animal_Wonders
Amazon Wishlist: http://www.amazon.com/gp/registry/wishlist/CODQMBOVLCE4?pldnSite=1
Photos from https://www.istockphoto.com/
Image Sources:
https://www.storyblocks.com/video/stock/a-black-puppy-of-dachshund-dog-is-waiting-home-for-its-owner-a-caucasian-woman-is-opening-the-door-and-coming-in-the-dog-is-very-happy-she-sits-down-and-pets-it-still-video-4k-high-quality-footage-h0egg08ijdki8u0zhn
AnimalWonders Montana
Animal Wonders on YouTube shows our animals being amazing and also shares behind the scenes footage of what it's like to care for 80+ exotic animals and share education locally and on the internet....