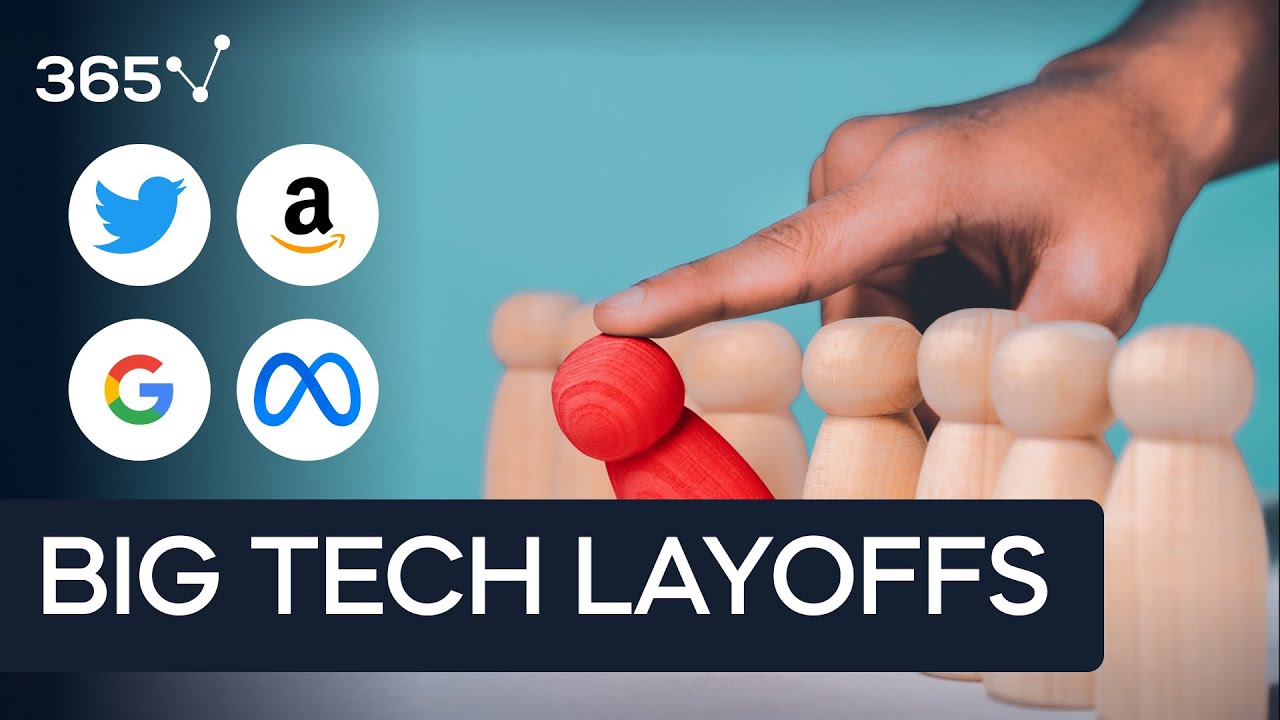 Who Was Laid-off by Big Tech Firms in 2022-2023?
For those of you who want to read more about the research presented in this video, you can read an article at: https://bit.ly/3lbGt35
If you are an author/journalist and are interested in writing a piece on the data, please feel free to contact us at: team@365datascience.com
?? Download Our Free Data Science Career Guide:
https://bit.ly/40wraly
?? Sign up for Our Complete Data Science Training with 57% OFF:
https://bit.ly/3I0dsjv
This video presents insights into the people laid off by Big Tech companies like Alphabet, Microsoft, Meta, and Twitter in late 2022 and 2023. To do this, 365 Data Science researched 1,157 LinkedIn profiles of professionals impacted by the layoffs.
We collected data on gender, age bracket, position, time spent on the job, total work experience, educational degree, and whether an individual could find a new occupation and list it on their LinkedIn profile by January 30, 2023. Company quotas were assigned to limit bias, and convenience sampling was employed due to data accessibility limitations.
Perhaps the true reason for the layoffs was not a pressing need for financial resources but rather an adjustment to the new economic reality in which tech firms expect to grow slower due to an uncertain macroeconomic environment and fears of recession. Therefore, companies try to be more efficient by cutting personnel costs.
This is why we wanted to explore the profile of individuals impacted by layoffs and provide independently collected data.
Video Timestamps:
0:00:00-0:00:45 Intro to 365's research
0:00:45-0:01:27 The 2020-2021 Big Tech hiring spree
0:01:27-0:01:48 Adjusting to a new economic reality
0:01:48-0:04:14 Revealing the profile of laid-off employees
0:04:14-0:04:50 Closing remarks
► Consider hitting the SUBSCRIBE button if you LIKE the content: https://www.youtube.com/c/365DataScience?sub_confirmation=1
►VISIT our website: https://bit.ly/365ds
? Connect with us LinkedIn: https://www.linkedin.com/company/365datascience/
#layoffs #bigtech #economy
365 Data Science
At 365 Data Science, we all come to work every day because we want to solve the biggest problem in data science. Education. People who want to enter the field do not know where to start. They wonder whether they need a PhD, or perhaps a few years in a...