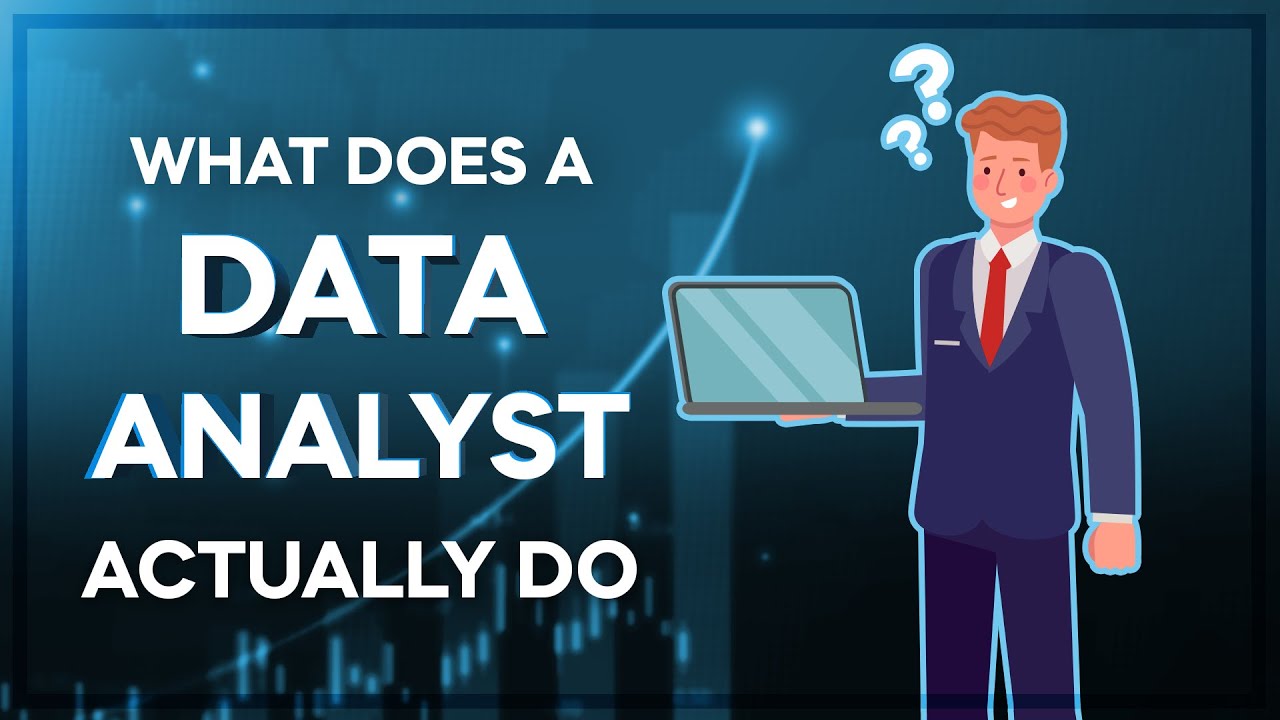 What Does a Data Analyst Actually Do?
?? Sign up for Our Complete Data Science Training with 57% OFF: bit.ly/3iny8rt
?? Download Our Free Data Science Career Guide: bit.ly/3uakkmQ

A data analyst is someone who helps companies create business value through data analysis. In this video, we tell a fictional story (inspired by real life), which gives you a good idea what does a data analyst actually do on the job. If you like the video and want us to create more similar videos of this series, please write in the comments and share which professions would you like us to cover next. Thank you so much for watching!
Video Timestamps:
00:00-00:58 FitVit's need for a data analyst
00:58-01:27 George - FitVit's first data analyst
01:27-02:03 George's introduction to the business
02:03-04:18 Ad-hoc analysis on user behavior at checkout
04:18-06-12 Dashboard creation
06:12-06:20 Subscribe to our channel
► Consider hitting the SUBSCRIBE button if you LIKE the content: https://www.youtube.com/c/365DataScience?sub_confirmation=1
►VISIT our website: https://bit.ly/365ds
? Connect with us LinkedIn: https://www.linkedin.com/company/365datascience/
365 Data Science is an online educational career website that offers the incredible opportunity to find your way into the data science world no matter your previous knowledge and experience. We have prepared numerous courses that suit the needs of aspiring BI analysts, Data analysts and Data scientists.
We at 365 Data Science are committed educators who believe that curiosity should not be hindered by inability to access good learning resources. This is why we focus all our efforts on creating high-quality educational content which anyone can access online.
Check out our Data Science Career videos: https://www.youtube.com/playlist?list=PLaFfQroTgZnyQFq4nUfb-w2vEopN3ULMb
#365datascience #datascience #dataanalysis
365 Data Science
At 365 Data Science, we all come to work every day because we want to solve the biggest problem in data science. Education. People who want to enter the field do not know where to start. They wonder whether they need a PhD, or perhaps a few years in a...