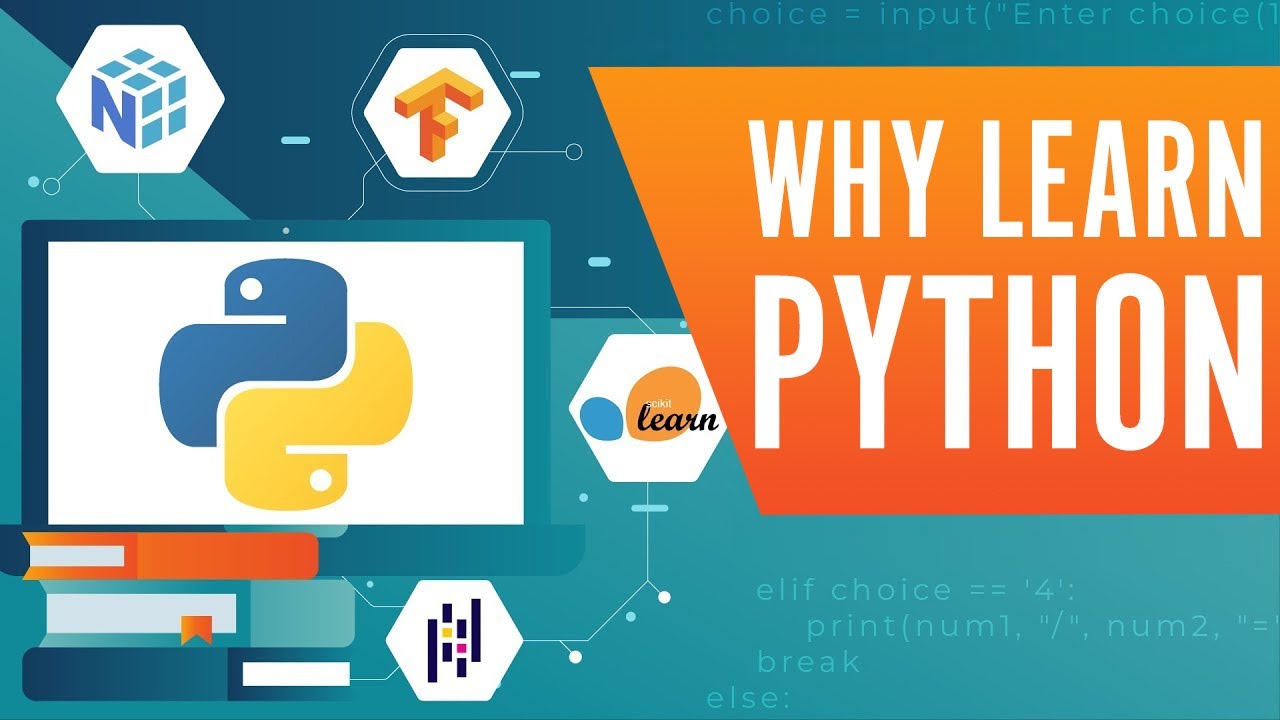 Why Learn Python in 2021?
2021 is here and it's time for new beginnings! Why not start with learning one of the most in-demand and fastest-growing programming languages? That's right, we're talking about Python and in this video, we will tell you why you should definitely put learning Python in your new year's resolution list.
?? Download Our Free Data Science Career Guide:✅https://bit.ly/3oH4XxN
?? Sign up for Our Complete Data Science Training:✅https://bit.ly/39rX3lB
If you have just started programming or are looking for a career change, you've probably heard about Python… or perhaps someone has recommended it to you as the best programming language to learn. We will give you a number of reasons why Python is becoming increasingly popular and you should consider giving it a try.
??GET A SPECIAL OFFER for 'The 365 Data Science Program'
✅https://bit.ly/39rX3lB
Python is simple and syntax friendly, with extremely rich libraries and online documentation. It is free to use so everyone can contribute to the writing and maintenance of its code and libraries and be part of the Python enthusiasts' vibrant community. Moreover, Python has a variety of applications – it is just about everywhere nowadays! Watch the video to learn more.
??Follow us on YouTube
✅​https://www.youtube.com/c/365DataScience?sub_confirmation=1
0:00 | Intro
0:22 | Why should you learn Python in 2021?
1:34 | Reason 1: Simple and syntax friendly
2:11 | Reason 2: Extremely rich libraries
2:50 | Reason 3: Extensive online documentation
3:29 | Reason 4: An awesome community
4:05 | Reason 5: Diverse applications
4:33 | How long does it take to learn Python?
5:42 | Thank you and subscribe for more!
??Connect with us on our social media platforms:
✅Website: https://bit.ly/38J8syt
✅Telegram: https://t.me/c365datascience
✅LinkedIn: https://www.linkedin.com/company/365datascience
✅Medium: https://medium.com/@365datascience
✅Twitter: https://twitter.com/365datascience
✅Facebook: https://www.facebook.com/365datascience
✅Pinterest: https://www.pinterest.com/365datascience/
✅Reddit: https://www.reddit.com/user/365datascience
✅Tumblr: https://www.tumblr.com/blog/365datascienceblog
✅Instagram: https://www.instagram.com/365datascience
✅Q&A Hub: https://365datascience.com/qa-hub/
??Prepare yourself for a career in data science with our comprehensive program??
✅https://bit.ly/2XAK5MS
Get in touch about the training at:
support@365datascience.com
Comment, like, share, and subscribe! We will be happy to hear from you and will get back to you!
#WhyLearnPython2021 #365DataScience #LearnPythonProgramming
365 Data Science
At 365 Data Science, we all come to work every day because we want to solve the biggest problem in data science. Education. People who want to enter the field do not know where to start. They wonder whether they need a PhD, or perhaps a few years in a...