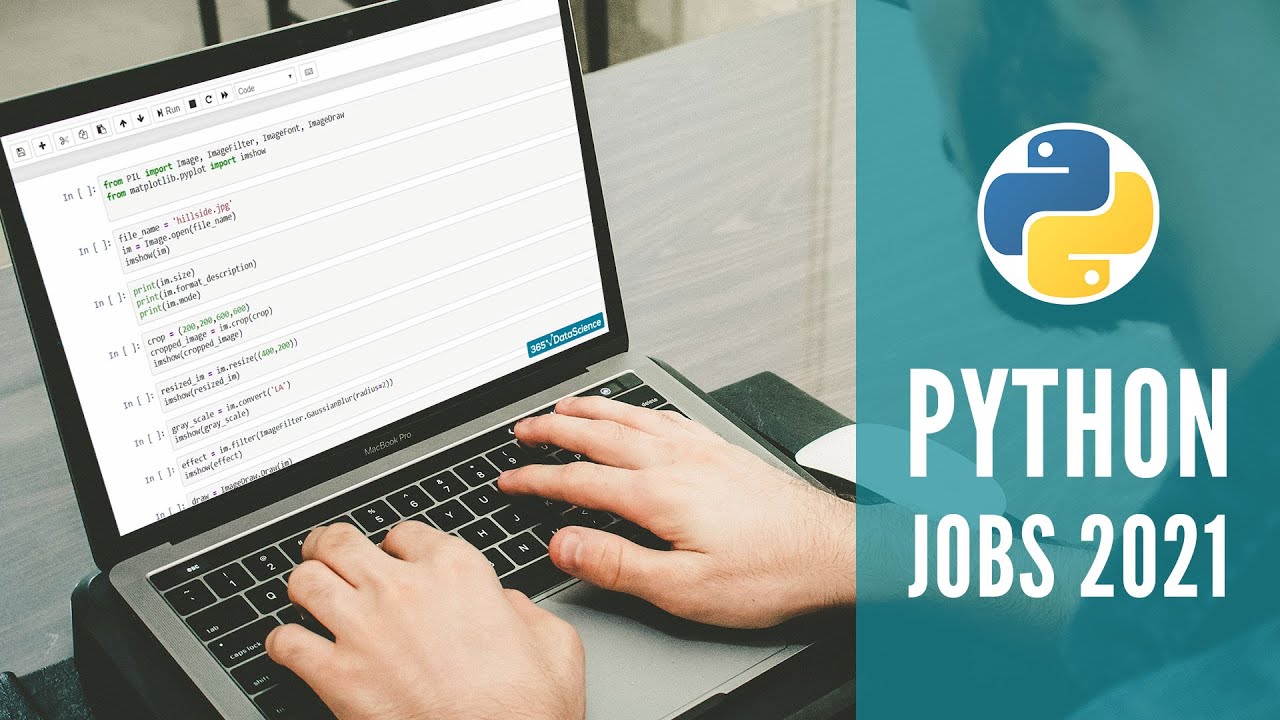 Python Jobs to Pursue in 2021
Interested in Python job opportunities?
Python isn't just popular for advanced analytics and product development. It has many different applications such as web development, game development, science, software development, language development, and more.
We have gathered and rummaged through data from over 1,000 US job posts originating from multiple job boards to find out the current market trends for Python-related jobs.
?? Download Our Free Data Science Career Guide:✅ https://bit.ly/3bhvyMv
?? Sign up for Our Complete Data Science Training:
✅ https://bit.ly/2OK126d
??GET A SPECIAL OFFER for 'The 365 Data Science Program'
✅https://bit.ly/3axPCLe
??Follow us on YouTube
✅​https://www.youtube.com/c/365DataScience?sub_confirmation=1
??Connect with us on our social media platforms:
✅Website: https://365datascience.com/
✅Telegram: https://t.me/c365datascience
✅LinkedIn: https://www.linkedin.com/company/365datascience
✅Medium: https://medium.com/@365datascience
✅Twitter: https://twitter.com/365datascience
✅Facebook: https://www.facebook.com/365datascience
✅Pinterest: https://www.pinterest.com/365datascience/
✅Reddit: https://www.reddit.com/user/365datascience
✅Tumblr: https://www.tumblr.com/blog/365datascienceblog
✅Instagram: https://www.instagram.com/365datascience
✅Q&A Hub: https://365datascience.com/qa-hub/
??Prepare yourself for a career in data science with our comprehensive program??
✅
Get in touch about the training at:
support@365datascience.com
Comment, like, share, and subscribe! We will be happy to hear from you and will get back to you!
365 Data Science
At 365 Data Science, we all come to work every day because we want to solve the biggest problem in data science. Education. People who want to enter the field do not know where to start. They wonder whether they need a PhD, or perhaps a few years in a...